Microsoftov Windows 10 nadmašio je sva očekivanja korisnika, a posebno su zadovoljni spojem modernog dizajna i starih funkcionalnosti koje su na njihovu prošnju vraćene u taj novi operativni sistem. Iako se Windows 10 pokazao kao pun pogodak i Microsoft je nakon nekoliko godina uspeo da ispliva iz mračnih dubina u koje su ga odveli prošli operatini sistemi, ipak postoje i neki problemi koje korisnici uviđaju tek nakon dužeg korištenja novog sistema. Jedna od najvećih Microsoftovih boljki postaje polako i novi web browser Edge koji je trebao postati vrlo popularan i u kojeg je Microsoft uložio veliki trud.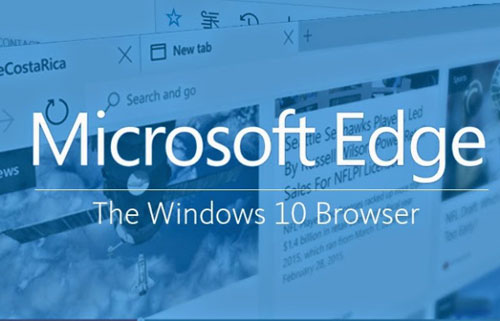 Bez obzira na sve svoje prednosti i mogućnosti koje ovaj novi Edge browser nudi, korisnici se i dalje ne mogu priviknuti na to, te masovno idu ka konkurentima koji su se već unazad nekoliko godina ustalili na njihovim računarima. To se ne sviđa Microsoftu jer su u Edge uložili puno vremena i u potpunosti su izbrisali ljagu Internet Explorera odričući se tog starog i problematičnog browsera. Unatoč svim tim činjenicama i kvalitetama novog internet pretraživača, Microsoft bori veliki borbu s korisnicima, a posebno je zanimljiv način na koji se to odvija.
Mnogi korisnici primetili su kako prilikom instalacije nekog web browsera, Windows 10 javlja poruku u kojoj vas kao korisnika zamoli da dadete šansu njihovom Edge pretraživaču. Ukoliko odbijete dati šansu njihovom pretraživaču pojavljuje vam se anketa koja od vas traži da napišete zašto ne želite koristiti navedeni pretraživač. Cela situacija zvuči pomalo napadno i pitanje je kako će razni korisnici reagovati na to. Ali nemojmo zaboraviti da je Windows 10 operativni sistem koji je nastao u Microsoftu pa stoga isti ima pravo da radi s tim sistemom šta želi. Ono što su retki primetili, događa se i slična situaciji kada odlučite koristiti neki treći program za rad s multimedijom, također vam se pojavljuju prozori koji vas upućuju na korištenje Microsoftovih programa. Dakle, čini se da je ova funkcionalnost upakovana negde u dubini Windowsa, a pokušava vas navesti na Microsoftov put kada shvati da ste sišli s tog pravca.