Intel nam redovno donosi novitete na područje procesora, što veseli velike IT proizvođače, ali u krajnjoj liniji i same korisnike. Pisali smo o tome kako Apple planira da isključi Intel iz proizvodnje procesora za Mac računare, što bi moglo da našteti u velikoj meri Intelu. Naravno, već je oštetilo Intel jer je vrednost njihovih deonica pala za više od 7 posto. No, sve to nije uzdrmalo Intel koji marljivo radi na novitetima i uskoro nam na tržište plasira fantastični i9 procesor.
Novi procesor Core i9-8950HK trebao bi naslediti model Core i7-7820HK i znatno poboljšati karakteristike dotičnog. Naime, podaci govore kako će kod obavljanja svakodnevnih zadataka ovaj novi procesor bit 29 posto brži dok bi veliki odmak mogao postići kod obrade 4K video materijala, gde bi trebao biti čak 59 posto brži od svog prethodnika.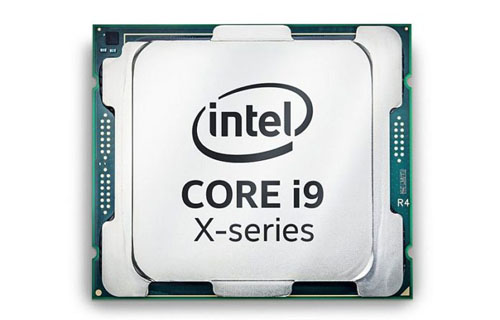 Novi procesori koji stižu biće građeni sa šest jezgri i u 12 nitnoj tehnologiji. Uz to što će postizati sjajne rezultate na testovima, ovi će procesori imati mogućnost podizanja radnog takta na 4.8 GHz, u slučaju da će procesor biti rashlađen na ispod 53 stupnja Celzijusa. Procesor Core i9-8950HK biće prvi iz serije i9 koji je namenjen laptopovima, a dolazi otključan pa će biti moguće napraviti i overclocking. Zanimljivo, u Intelu veruju kako će proizvođači sami ponuditi na tržištu već unapred overclockovane računare čiji bi radni takt trebao ići iznad 5 GHz.
Od novosti vredi još istaknuti kako će biti osavremenjeni i procesori iz linija Xeon i Core i7, koji će također sadržavati 6 jezgri i biće građeni u 12 nitnoj tehnologiji. U seriji U Core i5 naći će se procesori s četiri jezgre i 8 nitnom tehnologijom, a Core i3 imaće četiri jezgre.
U slučaju da će na računarima stajati oznaka Core i5+ ili Core i7+ to će značiti kako je u računare ugrađena tehnologija Optane, odnosno memorijski modul čija je zadatak da ubrza rad čvrstog diska. Poboljšanja bi trebala biti vidljiva i na području prijema WiFi signala, jer je Intel odlučio ugraditi tehnologiju 802.11ac na 160 MHz, čija je prenosivost podataka veća od gigabita u sekundi.