Tržište pametnih telefona raste iz dana u dan, a trenutno na tržištu postoji tolika šarolikost da možete telefon birati u potpunosti kako vama odgovara. Dakle, može se pronaći telefon koji ima gotovo sve karakteristike baš onakve kakve ste vi poželeli. Bilo da se radi o veličini memorije ili pikselima kamere, pa sve do raznoraznih dodataka koji vam omogućuju bolje iskustvo u korištenju – sve je to danas moguće birati i kombinovati te pronaći idealni telefon za vas.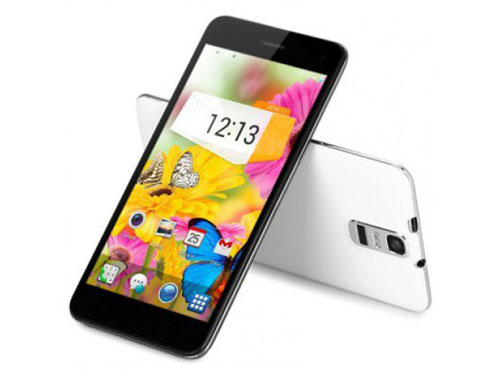 Jedan super pametni telefon stiže nam ponovo iz Kine, a radi se o modelu Mpie 909T. Navedeni uređaj ima gotovo sve karakteristike koje bi moderni korisnik pametnog telefona poželio pa je stoga idealan odabir za mnoge. Iako veliki broj kineskih telefona izgleda dosta nezgrapno, ovaj je mobilni uređaj odličnog dizajna. Dolazi u veličini 5.5 inča, a možete birati i između dve boje – crne i bele. Uređaj je vrlo tanak i broji samo 6.5 milimetara što je u rangu najtanjih pametnih telefona. Okolni prostor oko displeja je vrlo malen što vam daje potpuni doživljaj dodirnog ekrana.
Što se tiče ostalih karakteristika telefona, moramo najpre napomenuti kako se u uređaju nalazi sjajna baterija koja može izdržati dosta veliki period. Naime, baterija je kapaciteta 3000 mAh, čime se danas retki uređaji mogu pohvaliti. Uređaj radi na Quad-core procesoru na taktu od 1.3 GHz, a dolazi sa 1 GB RAM memorije. Za pohranu podataka dostupno je 8 GB memorije, dok je za pravljenje odličnih slika zadužena stražnja kamera od 13 MP, dok je selfije moguće uslikati prednjom kamerom od 5 MP. Uza sve to uređaj podržava NFC i OTG tehnologiju, a ima i senzore koji prepoznaju pokrete.
Dakle, radi se o iznimno dobrom uređaju, a sada slijedi informacija koja će vas natjerati da kupite sebi jedan primjerak. Naime, cena ovog uređaja trenutno iznosi samo 140 dolara.