Virtualna stvarnost svakim nam je danom save bliže i samo je pitanje vremena kada će ljudi početi hodati gradom noseći kacige na glavi za prikazivanje virtualne stvarnosti. Cela revolucija tek se dobrano zahuktava, ali nećemo još dugo čekati na prve komercijalne proizvode koji će služiti virtualnoj stvarnosti. Zasigurno jedan od pionira virtualne stvarnosti je Oculus Rift, a isti bi se trebao na tržištu pojaviti početkom sledeće godine. To nam nekako naslućuje kako bi Oculus Rift mogao postati tehnološki proizvod broj jedan godine 2016., barem što se pažnje javnosti tiče.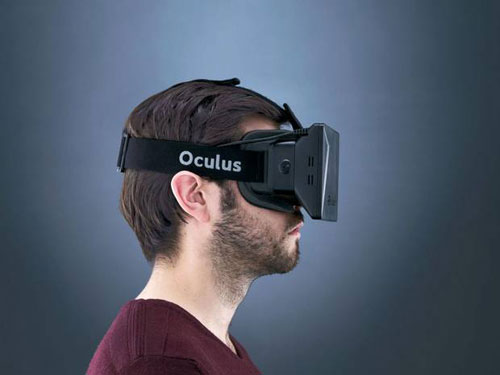 Oculus sada iza sebe ima već nekoliko godina rada, iako na tržištu još uvek nismo videli nikakav komercijalni proizvod. Prototip koji se godinama vrti u javnosti i koji zapravo reprezentuje šta to virtualna stvarnost jeste, trebao bi biti vrlo kvalitetna smernica u konačni komercijalni proizvod. Budući da je Oculus zapravo pokerenuo celu priču oko virtualne stvarnosti čini se kako su godine koje broji iza sebe zapravo bile uvertira u virtualnu stvarnost. Sve se nekako čini kako je Oculus prvo oko sebe morao stvoriti pozitivnu atmosferu i interes korisnika, a kako je sada napokon došlo vreme da se finalna verzija pusti u prodaju.
Ako ste ikada razmišljali o licnom startup-u, onda vam Oculus može poslužiti kao pravi primer. Naime, oni su krenuli kao startup s puno potencijala, što su vrlo brzo prepoznale mnoge velike kompanije. Budući da se Facebook odlučio na konkretnu kvalitetnu ponudu, Oculus je završio pod njihovim okriljem. S obzirom na to da je Facebook vrlo moćan igrač na tržištu jasno je da je bio spreman uložiti veliki novac u izgradnju još boljeg uređaja. U končanici uvideli su problem oko same realizacije pa su u celu priču uključili i Samsung koji bi trebao pripomoći svojim tehnološkim kapacitetima.
Dakle, Oculus Rift stiže nam za desetak meseci na tržite i čvrsto vjerujemo kako će podići puno prašine. Trebao bi biti gotovo pa identičan izgledom prototipu kojeg smo već puno puta videli, dok bi trebale biti nadodane neke nove funkcionalnosti. Čini se kako je svet sada konačno spreman na virtualnu stvarnost, a Oculus će pružiti korisnicima mogućnost da se i sami u licnom trošku okušaju u ovom novom zanimljivom iskustvu.