Iz kompanije Futuremark nam najvaljuju paket novih test programa za Windows po imenu Pc Mark 8 professional Edition, a za one koji ne znaju ovo je program koji testira rad svih komponenti na računaru.
Ova nova verzija je optimizovana za rad  sa tabletima koji koriste Windows 8  a naravno i za one koji taj isti operativni koriste na laptopovima i desktop računarima. Biće podržane najnovije generacije procesora sa radnim nazivima čipova Ričlend od Amd-a  i Intel Hazvel procesora. Uzbudljivo je to što kod ovog programa,program koristi aplikacije iz Adobe Cretive suit-a i Microsoft Office-a da bi testirao(izmerio) performanse sistema.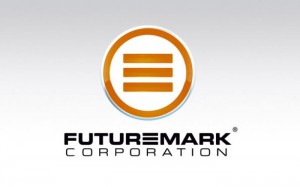 Pod program koji meri performanse SSD-a HDD- i hibridnih varijanti je takođe odličan i pouzdan u svakom smislu. Koristeći takozvani tragač i Adobe Creative Suit-a ,Microsoft office-a i selekcijom popularnih igri može u realnom vremenu i to precizno da ponudi test uporedo sa raznih diskova da bi se ustanovile najbolje perfomanse istih.
Po prvi put u ovom serijalu ova verzija nudi testiranje veka baterije i time pomaže koji uređaj bi najbolje odgovarao vašim potrebama. Ovaj softver je pisan od eminentnih stručnjaka koji su ispoštovali sve industrijske standarde,razvijen od strane tima koji su nam doneli najpopularniju seriju testova za grafičke procesore,celokupno i zajedničko zalaganje je doprinelo da dođu do jednog najpreciznijeg i najopširnijeg softverskog alata za testiranje performansi kako softvera tako i hardvera.