Na radnom stolu nalazi se Mac, a u džepu mi je Windows Phone? Nikakav problem!
Mac na radnom stolu i Android smart telefon u džepu, to je retka pojava. Međutim, kombinacija "Apple Macintosh i Windows phone", nasuprot tome, već zvuči pomalo neobično. Jedan od mogućih odgovora na pitanje za što je to tako, daje nam, između ostalog i Nokia, trenutni predvodnik među proizvođačima Windows phone telefona oduvek se zalagao za individualni kvalitet proizvoda, što je usluga koju cene i prijatelji Apple – a. Možemo da ih spojimo preko Windows Phone 7 Connector – a koji se može naći u App Store – u. Verziju 3.0 Microsoft je prilagodio softveru Windows – a 8. Fotografije i video zapise možemo automatski ili manuelno da smestimo među ostale baze podataka u Apertur – u ili Photo – u. Ako neko ne želi da uveze sve, može pojedinačno da selektuje sadržaje ili da podesi od kog datuma treba da budeobavljen prenos. Najvažnija funkcija za sve ljubitelje muzike sigurno je sinhronizacija sa iTunes kolekcijom iz koje možemo da preuzmemo cele muzičke liste.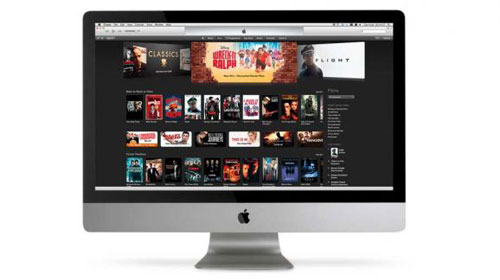 Možemo jednostavno da prebacujemo i fotografije, video sadržaje, televizijske emisije i podcast – ove – jedini izuzetak su DRM zaštićeni filmovi iz iTunes Store – a.Ono što takođe nije tako glatko, jeste to što datoteke možemo da premeštamo samo preko aplikacije, pošto se Windows Phone ne pojavljuje kao disk jedinica. Mogu li se s Mac – a instalirati aplikacije za Windows Phone? I to je moguće: direktan link u Safari – ju otvara Windows Phone Store. Tu na miru možemo da pretražujemo i instaliramo sadržaje direktno na smart telefon. Uostalom: postoji i Skydrive aplikacija za Mac. Možemo sami da odredimo koje foldere na Skydrive – u želimo da sinhronizujemo, a odabrani folderi će potom biti integrisani u sistem, tako da možemo da ih pronađemo preko Finder – a. Tako sadržaji i bez kabla s Windows Phone – a mogu da stignu do Mac – a. Dovoljno je da štikliramo željeni folder u Skydrive – u.